International Consulting
MEIXNER has been involved in Consulting projects to support governments and financial investment groups in the field of Real Estate, geodetic tasks and Cadastre. Consulting projects in the field of Cadastre and property registration were offered and executed for international institutions such as the European Union, and the World Bank. MEIXNER is registered as a Consulting company with several other institutions such as the Asian and African Development Bank, OFID, ACI, ICPDR and others.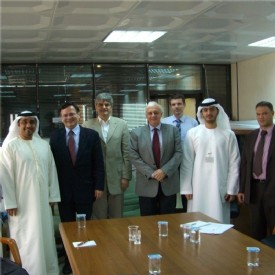 International Consulting
Projects financed by international agencies like
EU (Phare, Tacis), World Bank, ADB etc.
Consulting concerning
Creation of Urban Management Information Systems
Creation of a Geographic Information Centres
Development of a land market
Development of nation wide information systems
Cooperation at CELKCenter, Budapest
Membership in international bodies
Study Tours
The Consulting included the development of an Urban Management Information System in China, the development of a Geographic Information Center in Slovenia, the development of the real-estate market in Russia, the land registration system in Russia, the Land information System in Cyprus, the active participation in the activities of the CELKCenter, Budapest/Hungary and the continuous engagement in several national and international institutions. MEIXNER also offers Study Tours and seminars in the field of land management and land cadastre, digital photogrammetry and engineering (LARIS, WIFI, etc.).